05.11.2017
We are working on a new CD

It goes "back to the roots" – like "in Rock", "on stage" … as well as other good stuff from the early seventies.
We will keep you informed !
27.06.2017
Neuer Vertriebspartner "Soulfood Music Distribution GmbH"

Ab dem 01.07.2017 werden wir über Keiler Records mit einem neuen Vertriebspartner zusammenarbeiten.
Diesem werden automatisch die seinerzeitgen Releases von "Membran" übertragen. "Soulfood Music" verfügt über einen deutlich größeren Rock- und Hardrock-Katalog, was uns mit Sicherheit zugute kommen wird.

Neuer digitaler Vertriebspartner "Believe Digital GmbH" – weltweit

Desweiteren wir das digitale Vertriebsgeschäft ebenfalls ab dem 01.07.2017 von "Believe Digital" übernommen … und das weltweit ! Wirklich klasse, daß es Keiler Records gelungen ist derartige Hochkaräter an Land zu ziehen.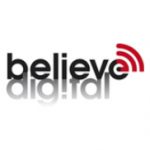 Wir freuen uns auf eine erfolgreiche und vielversprechende Zusammenarbeit !
Social Media

News, Music and Videos